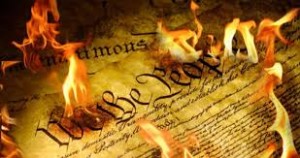 President Obama's lawyers argue that First Amendment rights are forfeited when people try to make a profit.
They make the argument in their Supreme Court briefs in the Hobby Lobby case, which involves whether Obamacare's birth control mandate overrides religious concerns.
If the Court adopts the interpretation, Americans could lose not only some religious freedom, but also free speech, free press and more, since all are part of the First Amendment. Breaking new ground, Obama's appointed solicitor general creates a novel legal argument that constitutional rights are reduced whenever a profit motive is involved.